We celebrate the role of music in daily life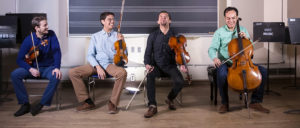 Immerse yourself in the study of music with our expert faculty and dynamic undergraduate and graduate programs. Whether music is your passion or your pleasure, our supportive classes and individual studio lessons will give you the chance to collaborate with fellow musicians and grow as an artist and performer.
Join us and discover your edge at UVic's School of Music!